Crescent City

FISHING charters
Welcome aboard Crescent City Fishing Charters! We specialize in ocean deep sea fishing charters out of Crescent City, California and Brookings, Oregon. Join us for a day of fishing aboard our 26 foot Weldcraft Ocean King the "Chelsea Ana". We provide all bait, tackle, quality rods and reels for your fishing trip. From amateur to experienced angler your sure to have a blast deep sea fishing with your guide Captain Brad on the amazing Pacific Ocean.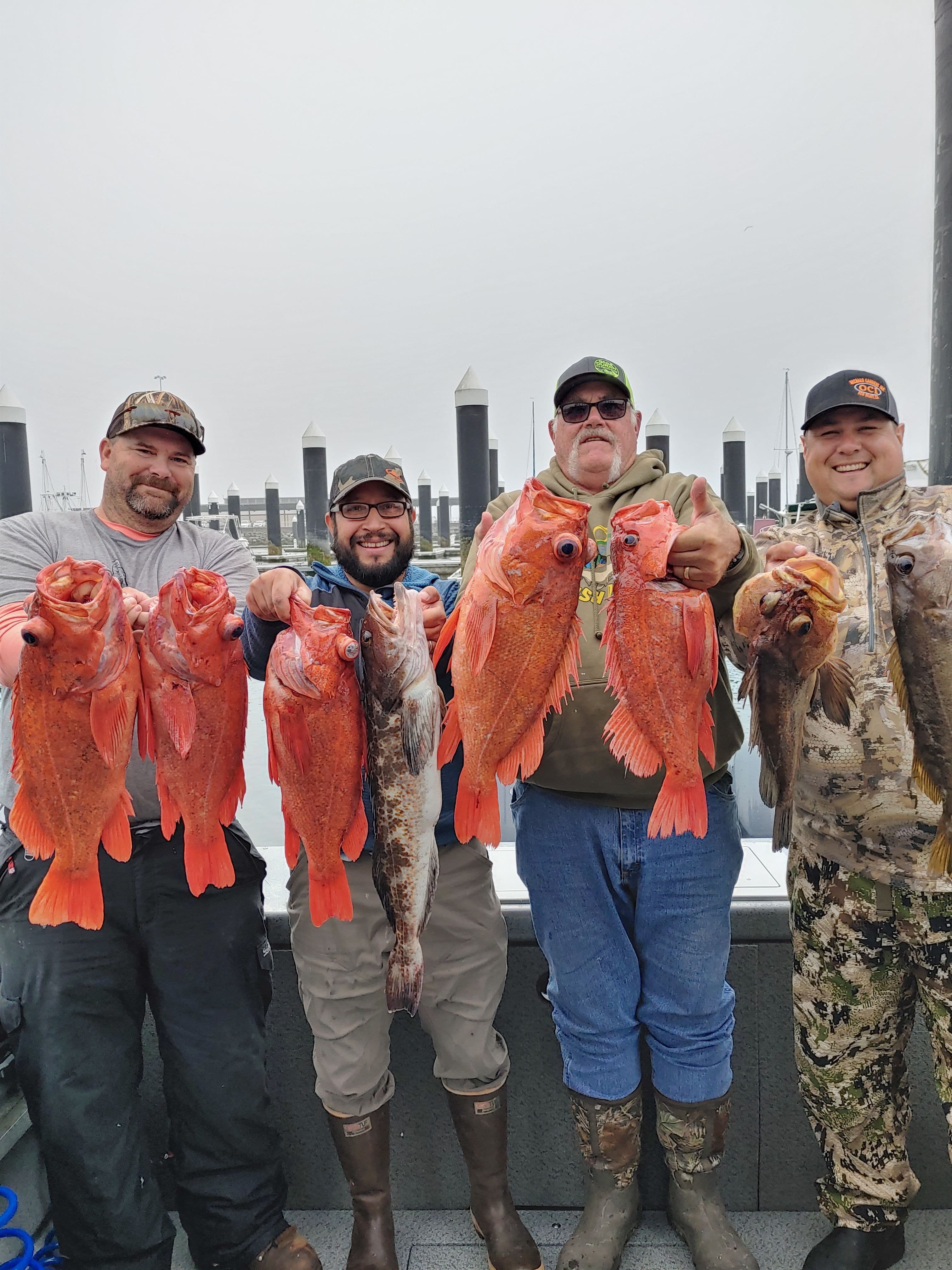 Trips to the lighthouse, sisters rocks and south reef looking for monster rock cod and lingcod. The season is open year round in Brookings, Oregon and starts May 15th in Crescent City, California. The limit in Oregon is 4 rockfish per person or 10 rockfish per person in California.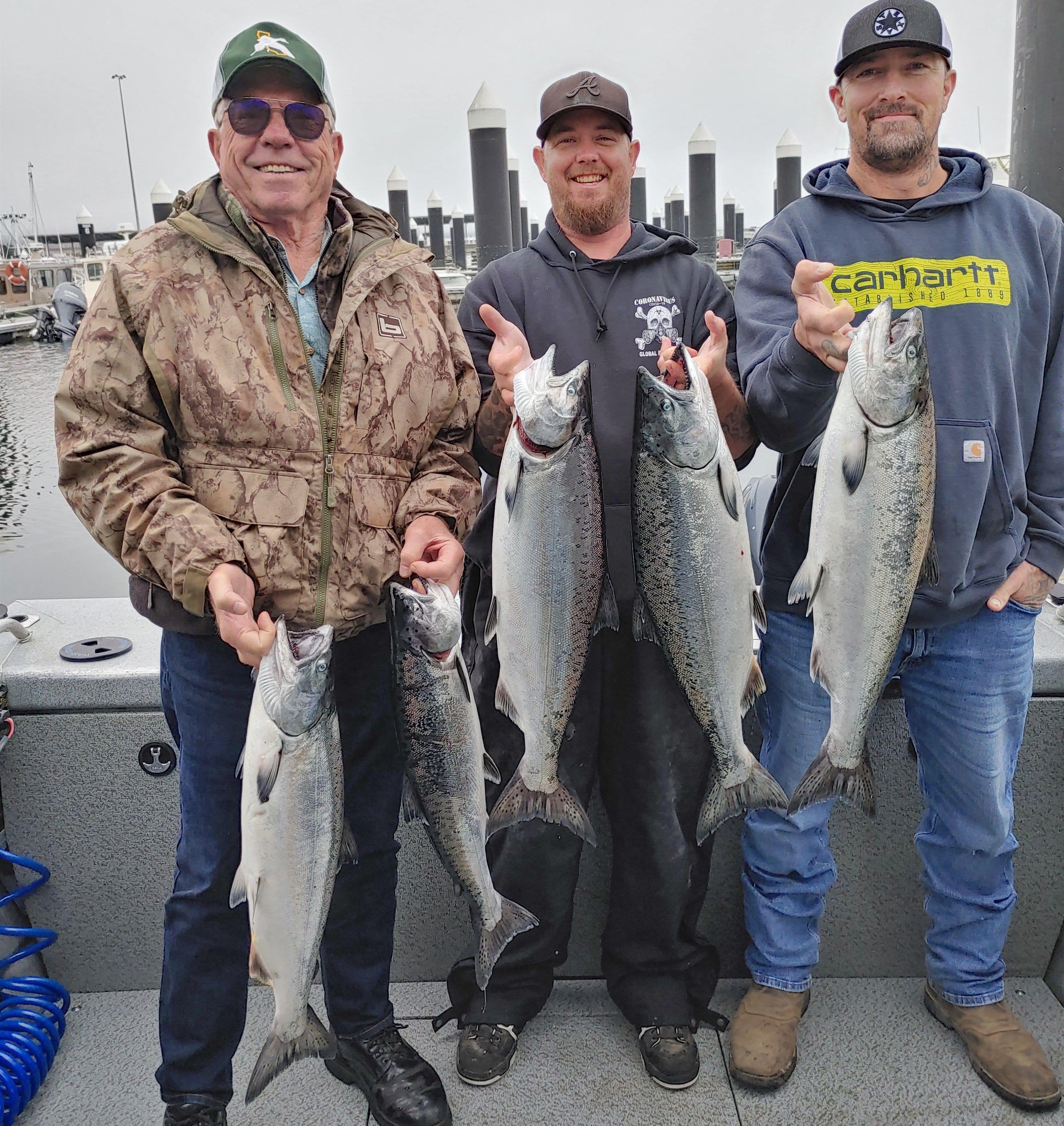 We will go where it takes to catch the amazing Chinook or Coho Salmon. If you are intersted in salmon fishing during a closure in California then we can accomodate you by bringing the boat to Oregon.
Ready for an adventure? This trip is geared towards the hardcore angler. We go 20 to 60 miles offshore trolling for tuna! Tuna usually runs from July to October.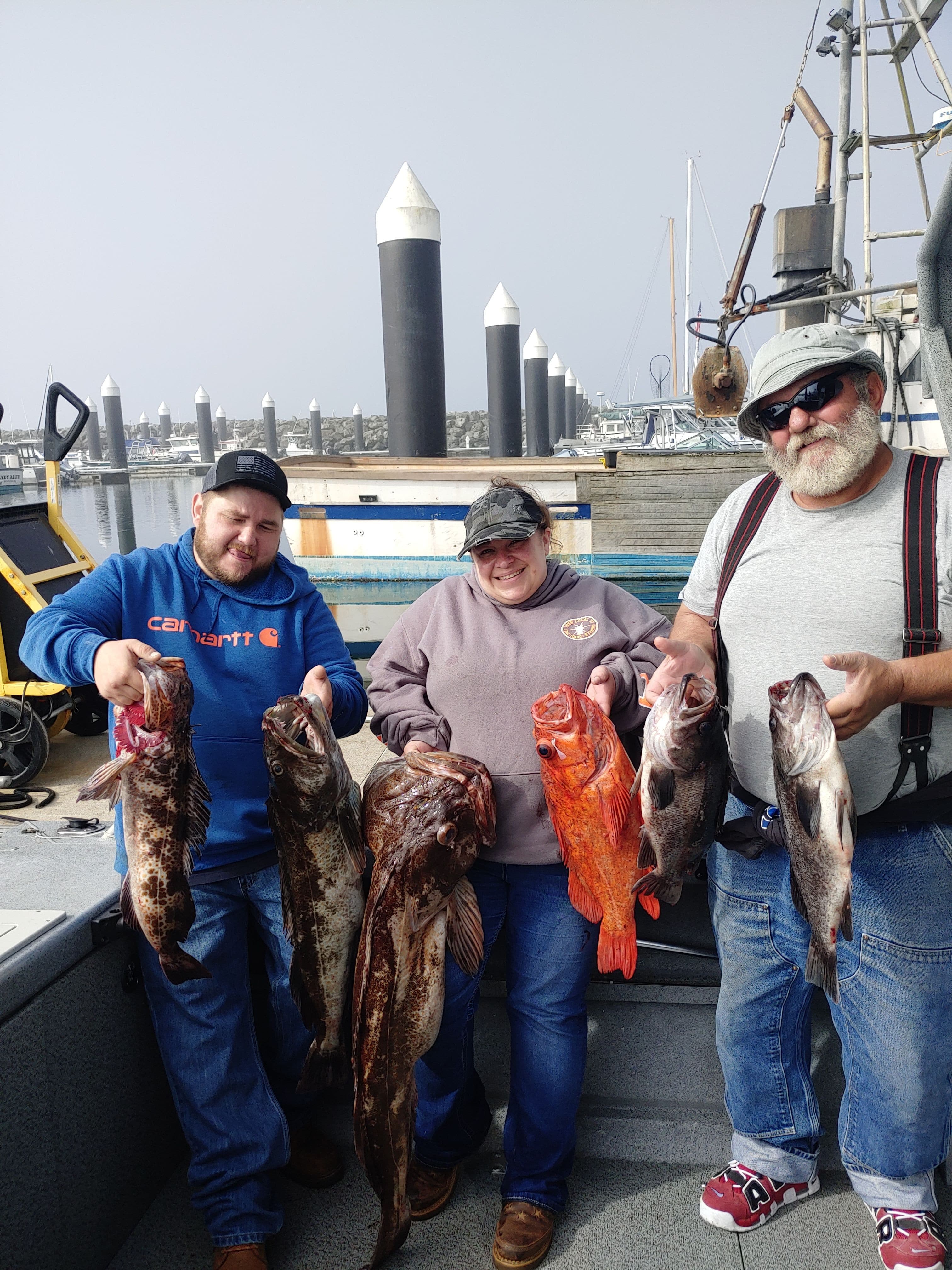 Daily fishing trips from $200
Our fishing trips focus on rock cod, lingcod, salmon, crab or a combo of those. We offer full day tuna trips in the summer when the conditions are right and the weather allows us to get offshore.
Our vessel the "Chelsea Ana" is comfortable and well maintained. She is outfitted with top of the line electronics and tackle. She will take you to the fish fast and safely!
We offer fish filleting and bagging free of charge on all of our charters except tuna.
A USCG Certified 100 ton Master Captain and has been running fishing charters for 10 years.
Rods and reels from Daiwa, Shimano, Okuma, and Lamiglas.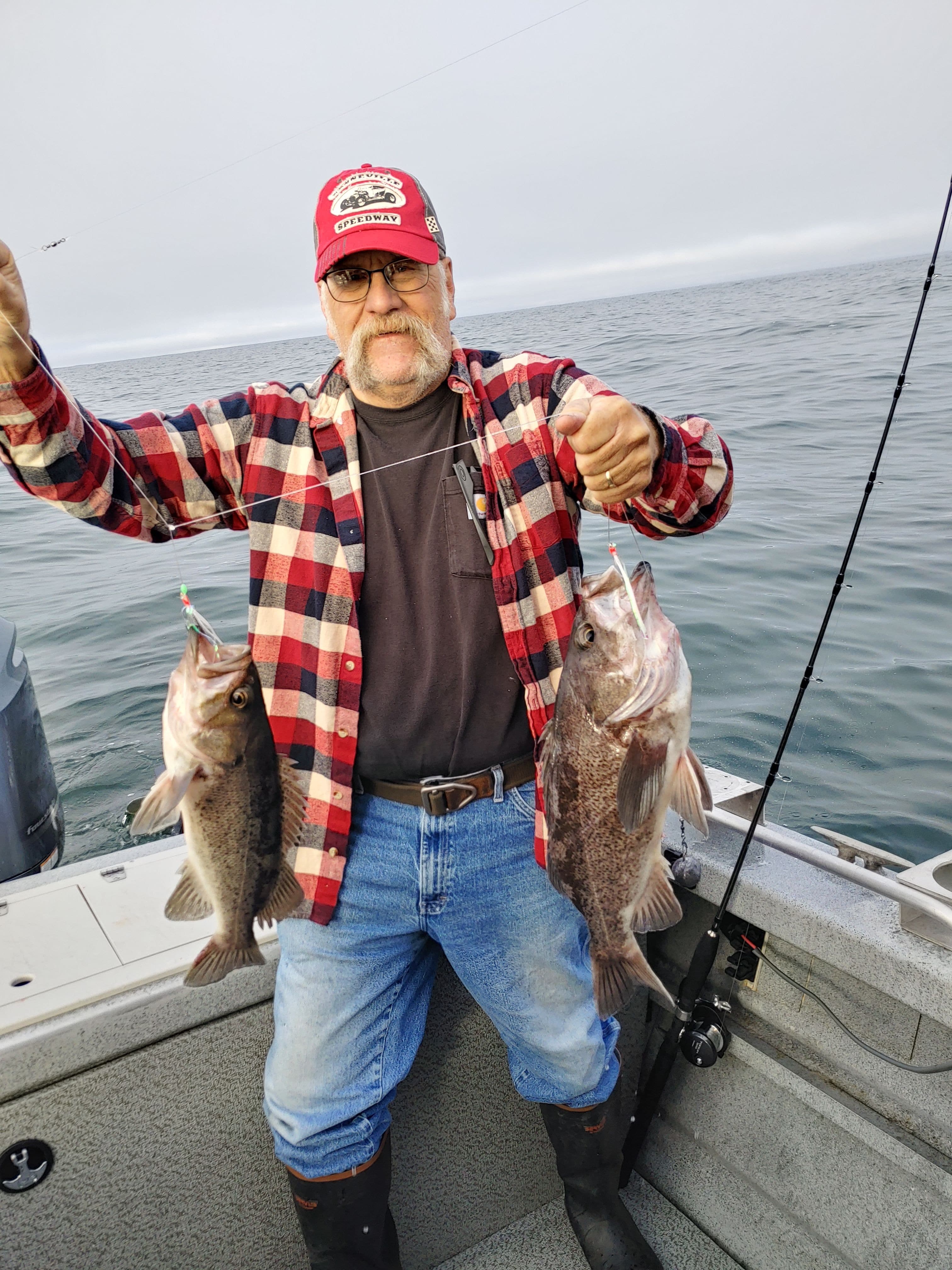 Brad was a great guide who genuinely cares about his clients. He did a great job of making us feel at home and comfortable. We caught huge amounts of fish. There was never a dull
moment! Brad really knows his way around the waters. It was an incredible opportunity so don't hesitate to book a trip. Best deal, best guide.
Thanks to Capt. Brad, Had great time, from beginning to end, lots of fish, good boat and equipment, can't go wrong with Crescent City Fishing Charters, exceeded expectations, will be coming back.......!
We started searching the area for a good, private, fun charter weeks before our planned trip to Crescent City. After talking with about a half dozen charters, we settled on Brad with Crescent City Fishing Charters. We liked how friendly and informative he was, so pleasant over the phone. He proved to be just as pleasant in person the morning of our trip. Brad went over some safety things for us and the kiddos, and got right to making sure we were comfortable. Throughout our trip, Captain Brad helped us get to where we needed to be to have the most fun and catch the most fish. He helped us with our poles, fixing our lines, and helping when needed to get our fish in. He didn't even get upset when we lost lines. :-) The boat was super nice, comfortable, and we could all be either inside or outside depending on preference. We had all the help we needed throughout the whole trip, down to cleaning and packaging our fish when we were done. We all caught our limits on everything by the way. (He had a little help with all his fancy equipment.) Captain Brad made our trip one of the most memorable ever, and we can't wait to go back out with him.